Thanks for printing! Don't forget to come back to Zerorez Louisville for fresh content!
A Clean Home is a Healthy Home™.

Zerorez® has been lab-tested and proven to clean at the highest levels possible. No other cleaning method out cleans Zerorez®.

Our Commitment to you:
1. We are washing our hands regularly
2. We wear a mask, gloves and shoe covers in the home
3. We are disinfecting our equipment in between every job
4. We are exercising social distancing and adhering to CDC best practices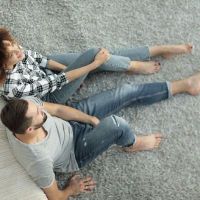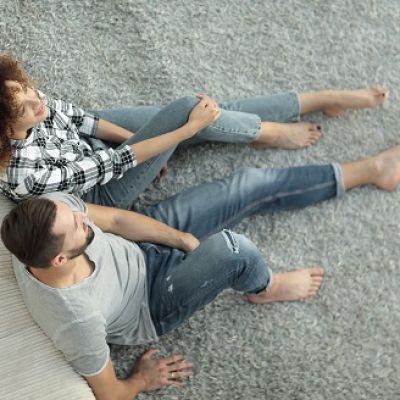 Cleaning During COVID-19


Zerorez® is committed to help fight the spread of germs and viruses through cleaning, sanitizing and disinfecting living surfaces.

As residents of the Louisville area, we are all experiencing unprecedented times. At Zerorez®, we are impacted too, and we truly want to help. Learn what the CDC recommends for cleaning your home and carpet.
Learn More
Carpet Cleaning Louisville, KY
At Zerorez® we take pride in leaving nothing behind in your carpet that shouldn't be there! Our cleaning method isn't just healthier, but it also lasts longer than other carpet cleaning methods. That's The Zerorez Difference™ and why we are the best carpet cleaner in Louisville.
Zero residue® means cleaner longer™.
Powered Water® & Patented Technology
Satisfaction Guaranteed We will clean a room for free and you decide.
We want to make sure your experience is as easy as possible. We will clean and test a small area of carpet for free and if you don't believe how well the process works, then you decide whether to continue with the rest of the service or not. No hassles and no worries.
No soap lingering to attract dirt.
Our Powered Water® technology allows us to clean and refresh your surfaces without the use of detergents or harsh chemicals, which means your carpet stays cleaner longer, unlike other carpet cleaning companies in Louisville.
Your Surfaces Dry Fast with our patented truck mounted equipment.
Powered Water® is applied to your carpet through our patented process that loosens embedded dirt to the base of the fibers using high-efficiency jets. Our extraction process out performs the competition! We remove embedded soils, and detergents left behind by other cleaners, and debris while allowing for a fast drying surface.

Platinum Certified by the Carpet and Rug Institute
Not only does Zerorez® get the highest approval rating possible from the Carpet and Rug Institute, we are also rated the #1 Cleaning System in the nation by an independent testing laboratory. All we leave is clean™.

No harsh chemicals means Pure Safety for your family and pets.
Since Powered Water® doesn't use any harsh chemical additives, your surfaces are perfectly safe for your family and pets, no matter how small.
It's easy to see discoloration in the high-traffic areas of many carpets. However, discoloration is often the first thing to reappear after a traditional carpet cleaning. Conventional cleaners use a lot of high-temperature water even though high-temperature water can damage a carpet's backing and seep underneath the carpet. When the carpet is exposed to footsteps, stains rise up from the pad beneath.
Powered Water® is applied to your carpet fibers by a patented high-pressure, controlled spray process that loosens embedded dirt and removes it through our powerful and patented zr wand™. Your carpet will be clean with No Residue® and the dry time will be dramatically reduced because we won't flood your carpets with water, unlike many other carpet cleaners. Our zr wand™ combines the joint properties of fluid mechanics and pressure dynamics, allowing us to clean down to the bottom of your carpet's fibers—removing embedded dirt, soils, and other debris.
What exactly is Powered Water®?
Play Video
Watch how Powered Water® is able to provide a better clean without the use of harsh chemicals or detergents.
With the Zerorez® cleaning process, spots are much less likely to reappear. Reappearing spots are often the result of wicking action from the back of the carpet to the tips of the carpet fiber as the carpet dries. We eliminate this and delamination (caused by conventional hot water extraction cleaning methods) because we do not penetrate the primary backing.
There is no one that cleans like we clean. If you want the best and highest quality carpet cleaning Louisville has to offer for your home or office, you can't beat Zerorez®. Call Zerorez® today to be on your way to making your carpet cleaner.
What Louisville is saying about Zerorez
Zerorez Louisville
2028 S. Hwy 53 Suite 3-327, La Grange, KY 40031
Varied
Doris Baines
The technician was very personable. He explained everything in great detail and did a great job. He is an asset to your company

Anonymous
Zerorez Louisville
2028 S. Hwy 53 Suite 3-327, La Grange, KY 40031
Varied
Ryan Moorman
Very professional. Managed my expectations and exceeded them. Would definitely recommend.

Anonymous
Zerorez Louisville
2028 S. Hwy 53 Suite 3-327, La Grange, KY 40031
Varied
Chuck Sweppy
Vance was very knowledgeable and a pleasure too work with. My scheduled time was between 12 noon and 3 PM. He was there at 12 noon sharp. I will certainly use Zerorez again in the future.

Anonymous